News
These forward-looking manufacturing techniques will be unveiled in Hannover, Germany!
2017-09-05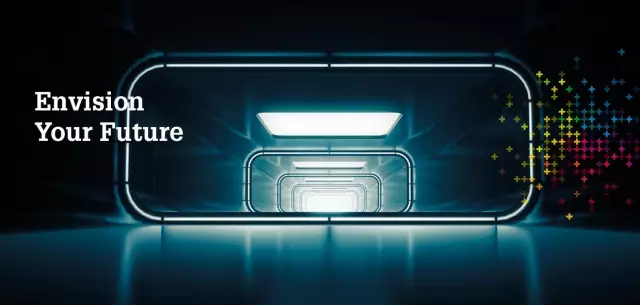 The world's largest, the highest level of exhibits--
2017 European EMO machine tool exhibition,
Will be held on September 18-23 in Hannover, Germany.
Switzerland GF processing program
As a leader in tooling and manufacturing technology,
Will bring the overall solution debut EMO show,
Inspire you to "look to the future"!
Focusing on the industry's forward-looking manufacturing technology, efficient energy-saving technology and high-quality manufacturing technology, the GF processing program will be presented with the overall solution from milling, automation and EDM (wire walking and EDM) processing to laser texturing and Increased manufacturing, the audience will be able to experience a variety of cutting-edge technology.
GF processing program will provide visitors with an interactive tour area, so that the audience really experience the challenges of mold manufacturing and a number of key industry solutions.
Automotive industry solutions
For manufacturers of automotive lights show how to ensure high surface quality and high precision.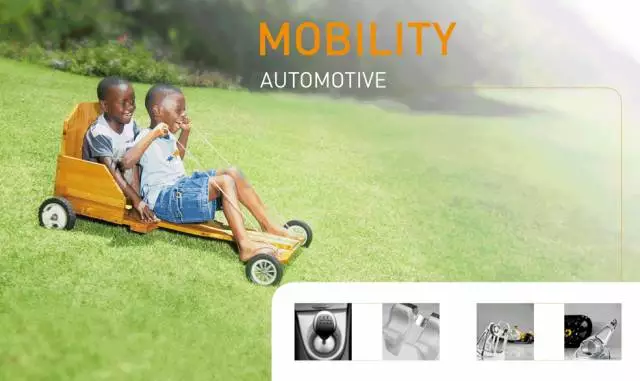 + The Mikron MILL P 500 U, the world's premier heavy mill, boosts the high accuracy and high surface quality of the workpiece to a whole new level. Continuous processing of complex free surface and difficult cutting material, and shorten the processing time, its higher thermal stability to ensure long processing accuracy and reliability, to meet the core requirements of high-precision workpiece production.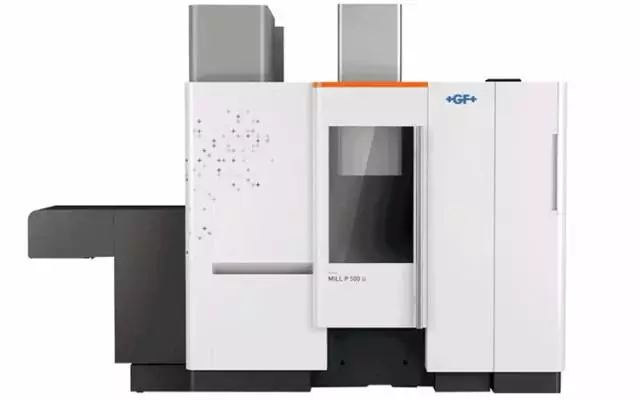 Mikron MILL P 500 UMilling machine
+ AgieCharmillesCUT P 350Wire-cutting machine, its intelligent module to ensure that flexible production applications in the high productivity and perfect high quality.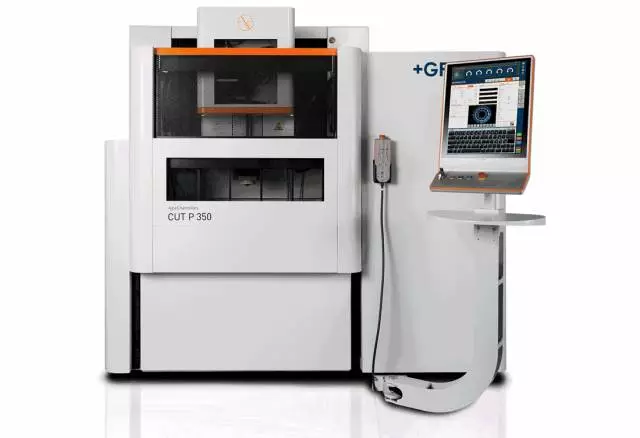 CUT P350 Precision CNC wire walking wire cutting machine
+ System 3RAutomation system, it can provide FANUC 6-axis robot, to further improve the ability of the solution.
Six-axis robot
Information and Communication Technology Industry Solutions
Around the information and communication technology industry production applications, in the field show simple, perfect, high-precision graphite processing solutions.
+ MikronMILL S 400 U Five-axis high-speed milling solutions, excellent precision stability in long-term processing applications, and labor intensity that effectively reduces manual grinding.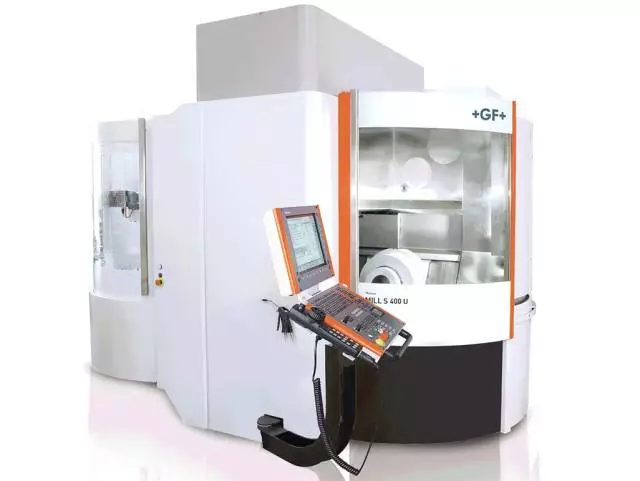 MikronMILL S 400 U Five - axis high - speed milling machining center
Product packaging industry solutions
In the product packaging industry, special processing solutions, the audience will feel a significant increase in the quality of the mold and the production of perfect plastic parts.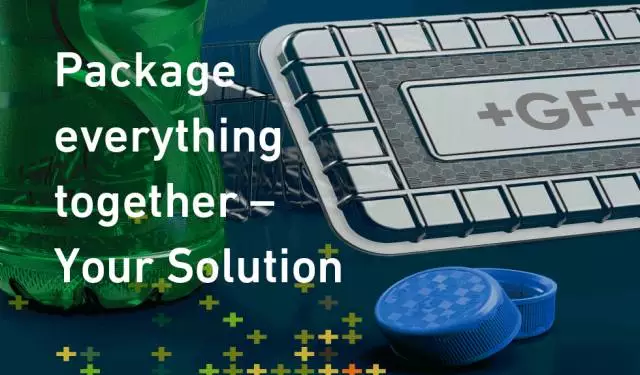 + AgieCharmilles AM S 290Increased production solutions to shorten the production cycle and improve the quality of the application of the effect;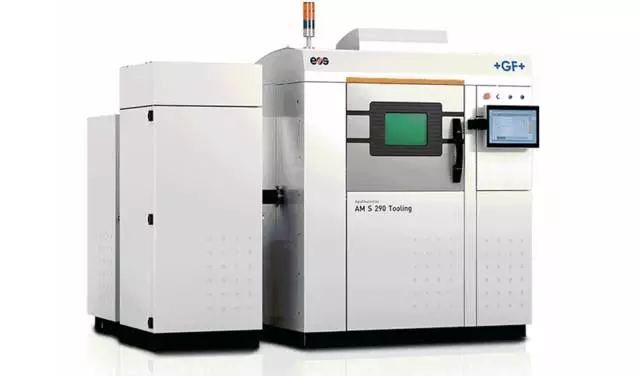 AM S 290Material manufacturing machine tools
+ AgieCharmilles CUT P350Of the intelligent processing technology to enhance the processing productivity, more than 600 special technology, processing speed increased by 20%, precision increased to 2μm.
CUT P350 Precision CNC wire walking wire cutting machine
+ MikronMILL S 400 UFive - axis high - speed milling machine, stable high - precision;
MikronMILL S 400 U Five - axis high - speed milling machining center
+ AgieCharmilles LASER P 1000Machine tool efficient and repeatable texture processing capacity.
LASER P 1000Laser Texture Processing Center
Electronic components industry solutions
In this exhibition, the audience will also see the electronic components industry solutions, to ensure the stability of the long-term high-precision, to meet the industry's rapid changes in the requirements.
+ AgieCharmilles CUT 2000 XPrecision CNC wire walking wire cutting machine, the machine not only has a high precision and has 100% of the automation, to provide automatic quality control functions in the machine and high-speed processing of new features;
CUT 2000 XPrecision CNC wire walking wire cutting machine
+ Three-axis Mikron MILL P 900 high-performance milling machining center, the aircraft set high rigidity, high precision and one-button roughing to finishing technology in one;
MILL P 900High Performance Milling Machining Center
+ AgieCharmilles FORM E / S / PPrecision EDM machine series, to bring you a higher degree of automation, high efficiency, high process reliability, high-speed performance and perfect processing results.
FORM E / S / PPrecision EDM Machine Tool Series
Medical device industry solutions
+ In the medical device solution, the audience will feel the rapid setup, high flexibility and high repeatability of different batches of production applications.
+ Mikron MILL E 500 U 5-axis Milling Machining Center with high dynamic performance and with automation system;
MILL E 500 U 5Axis milling machining center
+ AgieCharmilles CUT P 350 for perfect machining results under any processing conditions;
CUT P350 Precision CNC wire walking wire cutting machine
+ Can ensure high repeatability processing effect, all-round five-axis laser texture processing center AgieCharmilles LASER P 400 U。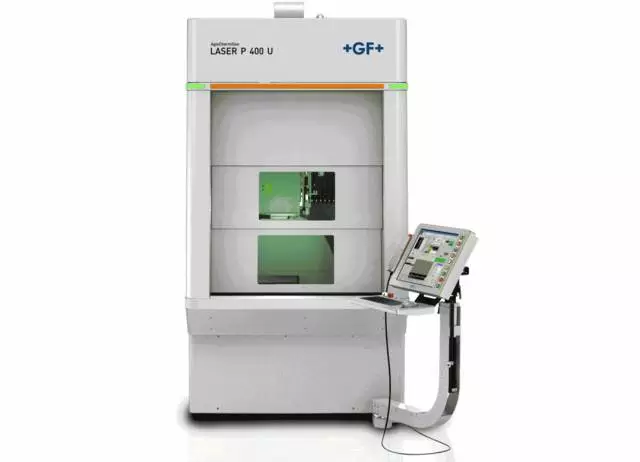 LASER P 400 U5Axis laser texture processing center
1. Microlution
Microlution ML-5Ultra-high precision five-axis laser processing machine, so that micron-level fine processing with economic and technical feasibility.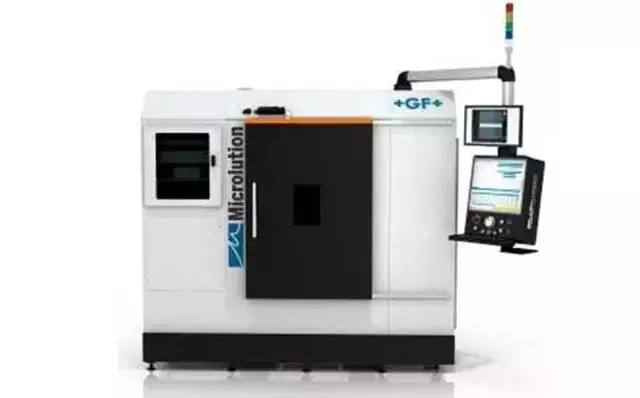 Microlution ML-5 machine tool
2. System 3R
GF System's System 3R fixture, automation and software solutions help users increase productivity. Products include:
+ WorkPal 1(WP1)Pallet exchange system
+ WPT1+Smart Electrode Library
+ TRANSFORMER Extensible 6-Axis Robot Solution
3. Step-Tec
GF processing program under the Step-Tec spindle. You will see the live display of Step-Tec new HVC140 CoolCoreHSK-E40 spindle, the spindle to mold and high-end workpiece production as the goal; new HPC290 spindle, the spindle designed for heavy-duty milling aerospace industry structural parts, leaves, Trees and leaves.

4. customer service
The new SMT wire with built-in radio frequency identification (RFID) chip, SMART electrode wire will significantly improve the CUT P series of precision CNC wire walking machine tool availability, traceability and quality control. But also enjoy more innovative products, including preventive maintenance, graphite processing solutions, tool holders, customer training and industrial 4.0 digital services.